What is Microsoft 365's AI-Powered Copilot?
Microsoft is taking productivity to the next level with this tool
This week, Microsoft announced Microsoft 365 Copilot, a new AI-powered tool that enables you to work in an entirely new manner. Microsoft says that Copilot "combines the power of large language models (LLMs) with your data in the Microsoft Graph and the Microsoft 365 apps to turn your words into the most powerful productivity tool on the planet."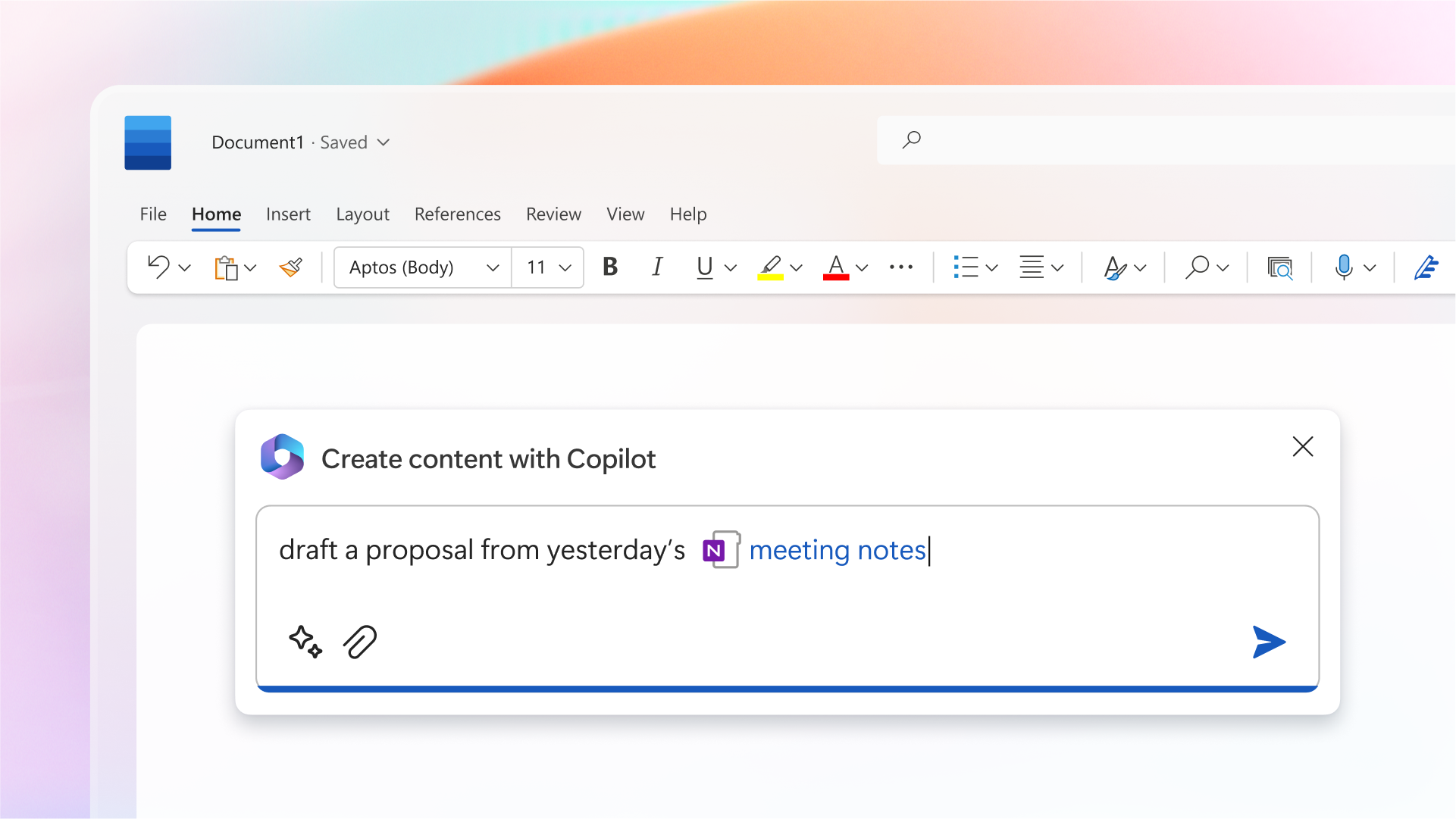 Microsoft also announced Business Chat, which "works across the LLM, Microsoft 365 apps, and your data – your calendar, emails, chats, documents, meetings, and contacts – to do things you've never been able to do before."
Copilot will be embedded in Microsoft Word, Excel, PowerPoint, Outlook, Teams, and your other favorite productivity apps. So what does it actually do? Here are some examples of prompts:
Prepare me for my upcoming meeting.
Draft a product announcement based on this document.
Create a 10-slide presentation from my notes.
Analyze this Excel sheet.
Draft an email response with my approval.
Catch me up on the meeting I joined late.
Create a timeline for a product launch.
Copilot will generate a response, document, presentation, email, etc. based on your prompt, enabling you to complete tasks in seconds. If you're ever unsatisfied with Copilot's response, you can easily modify or discard it to maintain control.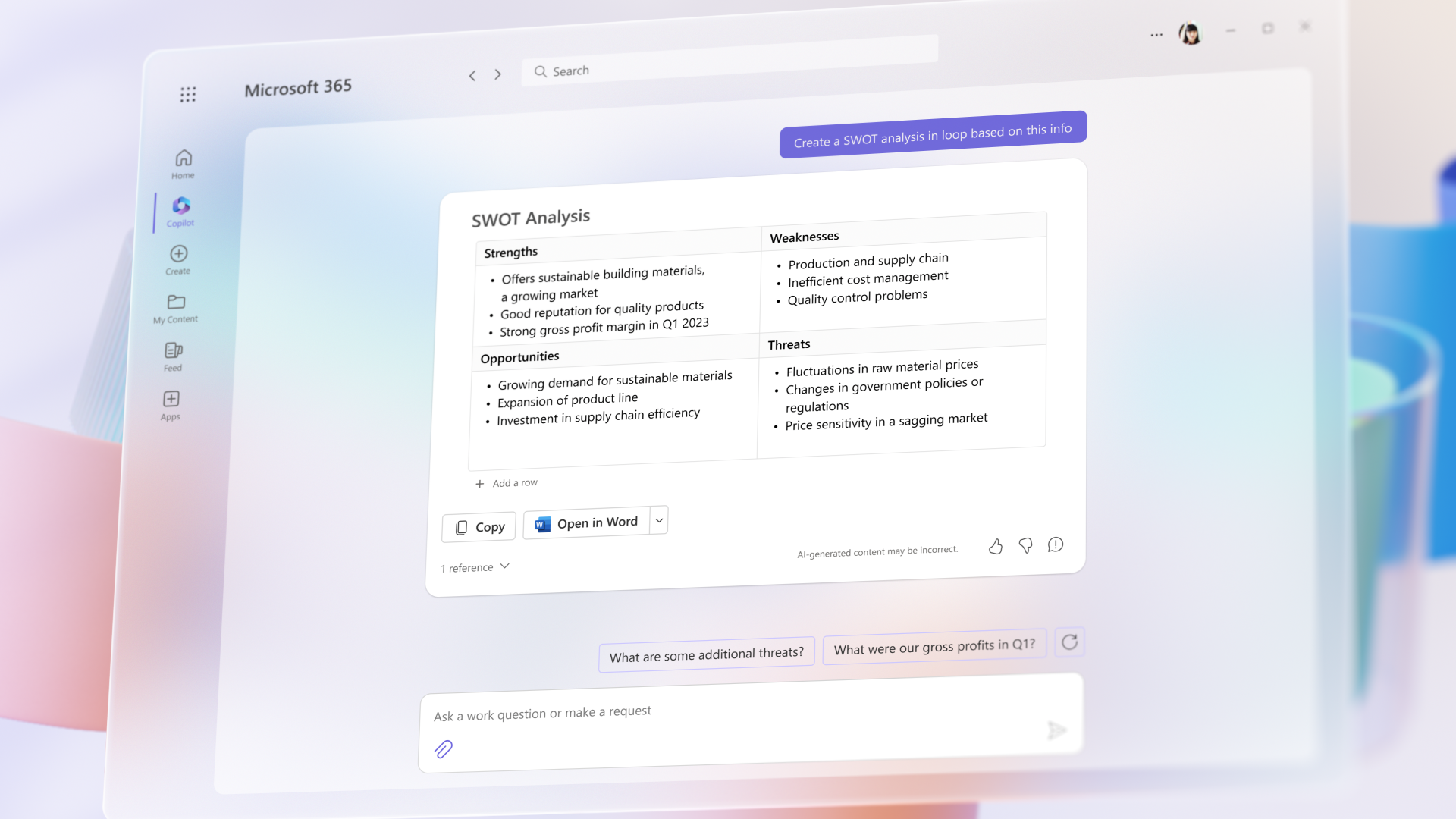 Microsoft 365 Copilot is not the lone AI tool in the Microsoft ecosystem. Last week, the company also introduced Microsoft Dynamics 365 Copilot, the world's first copilot in both CRM and ERP.
If your business isn't using Microsoft 365 as its productivity suite, the time is now. Work with our team at Opal Business Solutions, a Microsoft Gold Partner! We offer extensive support and administration. Click below for more information on Microsoft 365.
SPEAK WITH A MICROSOFT EXPERT